6 Great Books for Introducing Mindfulness to Young Children
Mindfulness is an important skill for children to learn. It helps them slow down and notice what's happening within them and around them. Mindfulness gives children a skillset to focus their attention, quiet their minds, and notice, label, and move through big feelings in a calm and centered way.
Below are 6 of my favorite books to help teach mindfulness practices to young children:
1) Mindful Monkey, Happy Panda by Lauren Alderfer
Mindful Monkey, Happy Panda is a whimsical story that teaches children the value of being present. In the beginning of the story Mindful Monkey has a monkey mind and struggles to pay attention to one thing at a time. But, when he meets a new friend Happy Panda he learns about mindfulness and realizes how calming, and fun it can be to simply do what you are doing while you are doing it. 
2) I Breathe: Yoga Poses for Little Ones by Susie Brooks  & Cally Johnson-Isaacs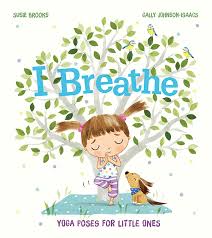 I Breathe is a fun, playful book that teaches yoga poses and breathing techniques in an informal and imaginative way. Children are encouraged to use their "special breathing powers" to help them with difficult emotions like fear, sadness, frustration, and anger. The yoga poses are described in a kid-friendly way and the illustrations are beautiful. 
3) Yoga Animals in the Forest by Christiane Kerr and Julia Green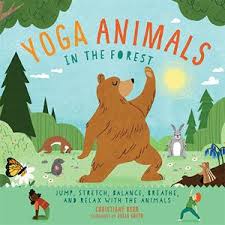 Yoga Animals in the Forest begins with Bear who emerges from his hibernation seeking ways to help him stay positive, think clearly, calm down, and relax at bedtime. She meets a variety of forest animals who teach her yoga poses to help her achieve these states. The book not only shows the bear doing the poses, but also encourages the reader to try it and gives detailed instructions to do so. 
4) Visiting Feelings by Lauren Rubenstein & Shelly Hehenberger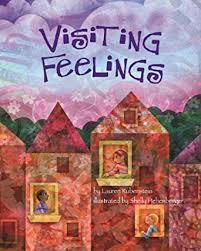 Visiting Feelings is one of my favorite books to teach children about the transient nature of feelings. The book has beautiful illustrations and catchy rhymes that help kids understand that feelings come and go like visitors. It reminds me of a child's version of the poem The Guest House by Rumi. The story invites children to welcome and entertain all of their emotions, treating them like friends and exploring what they can learn from them.
5) Moody Cow Meditates by Kerry Lee MacLean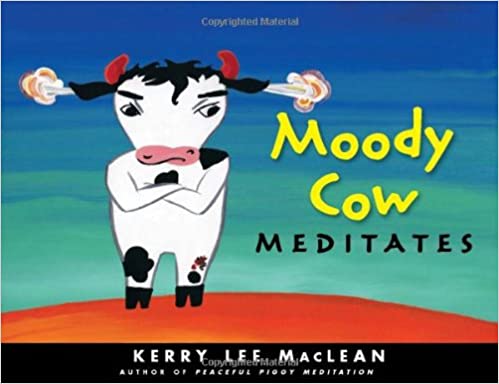 Moody Cow Meditates tells a story of a young cow name Peter who has a really bad day and doesn't know how to manage his anger. His mom calls his Grandfather to come over and meditate with him. Grandfather meditates with Peter using a mind jar with glitter in it to represent how angry thoughts can stir up the mind but if you wait long enough eventually they will settle down. The book provides instructions at the end so that each child can make his own mind jar.
6) Puppy Mind by Andrew Jordan Nance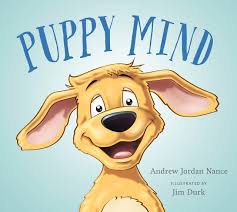 Puppy Mind is a picture book that introduces mindfulness to children in a playful, lighthearted way. A young boy discovers his mind is a bit like a puppy who is always wandering away to the future or past. Like a puppy, he struggles to stay still and focused. He decides to train his puppy mind to be more present by focusing on his breath.